The apartments
In Obermehlen
Our apartment building is located just in front of the village Obermehlen at the (dead-end) access road to the village. This is the only road to the village, so there is no passing traffic.
All apartments are very luxuriously finished with always views of the beautiful Eifel countryside. The most luxurious apartment Eifelster has a 2-person bedroom and a bedroom with 3 sleeping places. The spacious living room with open kitchen is air-conditioned and has an adjoining spacious covered terrace.
The kitchen is always completely equipped. A dishwasher, coffee maker, kettle, combi microwave, Senseo, Nespresso machine and in the Eifelster also a boiling water tap and milk frother are also present.
Your first cup of coffee or tea on arrival is also taken care of!
All apartments are equipped with a flat-screen television with several Dutch and German TV channels.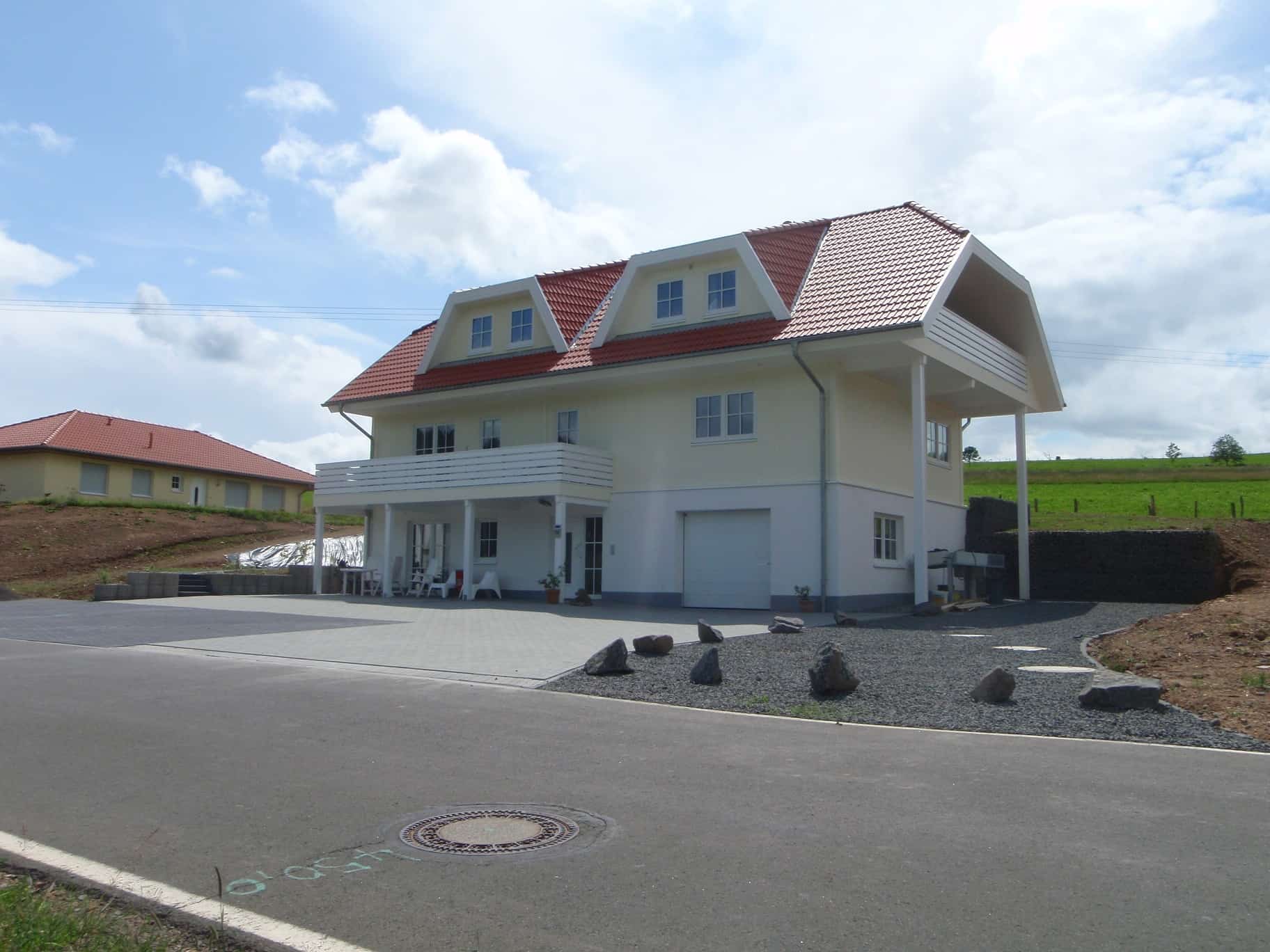 All apartments are unique, such as a fully wheelchair-accessible apartment, a studio for 2 people with a large balcony, our Eifelster with 2 bedrooms for 5 people, extensive kitchen, bubble bath and direct access to the garden from the living room, The American 60 's apartment entirely in the style of that time and our loggia apartment with a fine loggia to enjoy the beautiful surroundings.
Wheelchair apartment 'Weide'
For wheelchairs we have a completely adapted house available. For the detailed description, see the separate page for the wheelchair apartment Weide.
This apartment is often rented together with our Studio in the same house, if an extra bedroom is desired. Separate rates apply on request.
What are you waiting for?
Our locations
Ortsstrasse 11, 54595 Obermehlen